When it comes to exploring the mesmerizing beauty of Italy, few destinations can compare to the enchanting town of Ravello. Nestled high above the Amalfi Coast, Ravello offers breathtaking views, historical charm, and a peaceful ambiance that draws travelers from all over the world. If you're planning a visit to Ravello and are seeking a convenient and comfortable way to travel from Rome, a private transfer is an ideal option. In this article, we will delve into the benefits of opting for a private transfer from Rome to Ravello, highlighting the exceptional services provided by Napoli Limo Service.
Why Choose a Private Transfer?
Convenience and Time-Saving:
Traveling from Rome to Ravello can be a memorable experience, but it often involves navigating through crowded public transportation options or dealing with the stress of driving on unfamiliar roads. By choosing a private transfer, you can eliminate these concerns and enjoy a hassle-free journey. Napoli Limo Service offers door-to-door pick-up and drop-off, ensuring that you travel comfortably and efficiently.
Comfort and Luxury:
Private transfers provide a level of comfort and luxury that can greatly enhance your travel experience. With Napoli Limo Service, you can relax in a spacious and well-appointed vehicle, equipped with modern amenities and driven by professional and courteous chauffeurs. Sit back, enjoy the scenic views, and let the experts take care of your transportation needs.
Personalized Itinerary:
One of the major advantages of a private transfer is the flexibility it offers. With Napoli Limo Service, you have the freedom to customize your itinerary according to your preferences. Whether you wish to make stops at other attractions along the way or need assistance with luggage handling, their experienced drivers will ensure that your journey is tailored to your requirements.
Safety and Reliability:
When traveling in an unfamiliar country, safety and reliability are paramount. Napoli Limo Service prioritizes the well-being of their clients by employing highly trained and professional drivers. Their vehicles are meticulously maintained and adhere to the highest safety standards, providing you with peace of mind throughout your journey.
Scenic Route and Local Insight: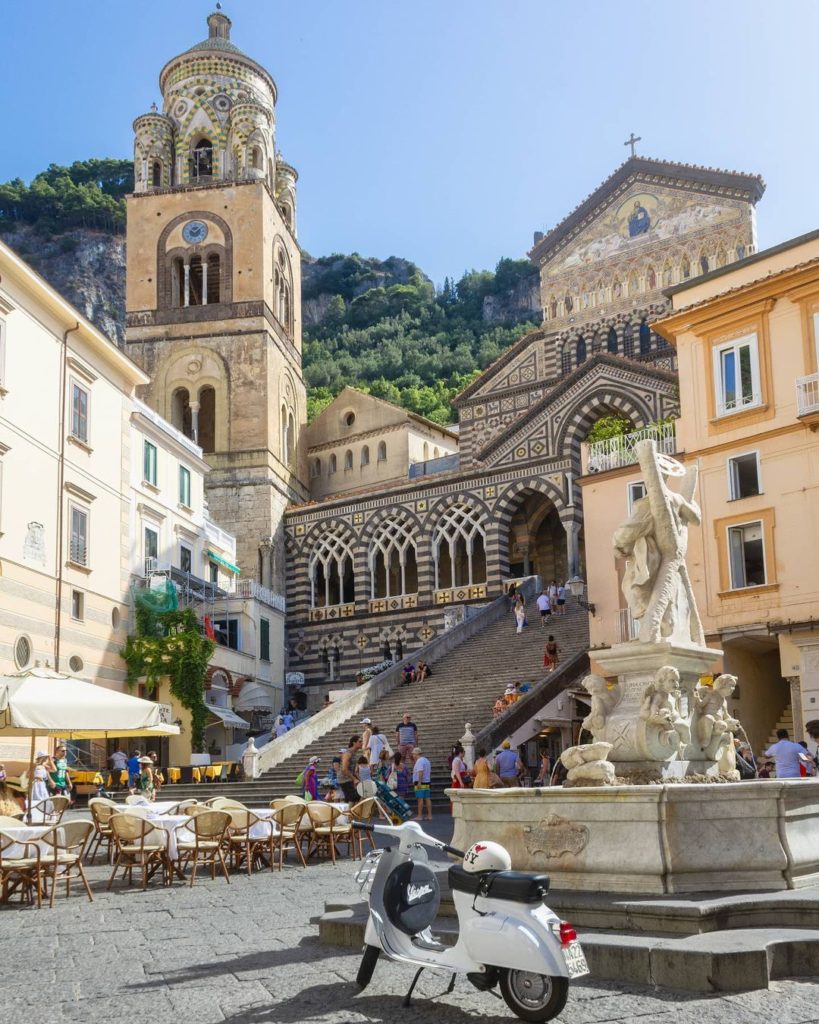 The journey from Rome to Ravello offers stunning landscapes and picturesque views of the Italian countryside. By choosing a private transfer, you can take advantage of the scenic route and make the most of your travel experience. Moreover, the knowledgeable drivers at Napoli Limo Service can share their local insight and recommendations, enhancing your understanding of the region and ensuring you don't miss any hidden gems along the way.
Conclusion:
Embarking on a private transfer from Rome to Ravello with Napoli Limo Service is a wise choice for travelers seeking convenience, comfort, and an unforgettable journey. By opting for a private transfer, you can eliminate the stress of navigating public transportation or driving on unfamiliar roads. Instead, sit back, relax, and enjoy the scenic beauty of the Amalfi Coast while experienced professionals handle your transportation needs. With personalized itineraries, luxurious vehicles, and a commitment to safety and reliability, Napoli Limo Service ensures that your travel experience from Rome to Ravello is nothing short of exceptional. Let them take care of the logistics so that you can focus on creating memories that will last a lifetime.