Looking for a reliable and comfortable way to travel with a group? Look no further than Coastal Motorcoach! With years of experience providing top-notch motor coach charters, Coastal Motorcoach has become a trusted name in group travel.
When you choose Coastal Motorcoach for your next group outing, you can expect only the best in comfort, convenience, and safety. Our fleet of motor coaches features top-of-the-line amenities, including comfortable seating, air conditioning, and spacious restrooms. We also offer Wi-Fi on board, so you can stay connected even while on the go.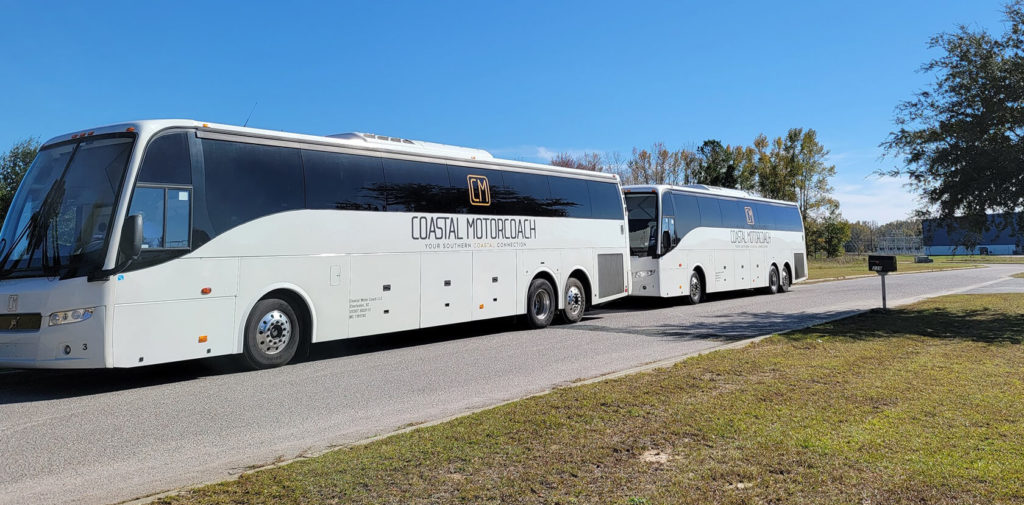 At Coastal Motorcoach, we understand that every group is unique, and that's why we offer customized charter packages to suit your specific needs. Whether you're planning a corporate event, a family reunion, or a school trip, we can help you create a travel itinerary that meets your group's unique requirements.
When you book a motor coach charter with Coastal Motorcoach, you can rest assured that your safety is our top priority. All of our drivers are highly trained and experienced professionals who take great care to ensure that every journey is safe and comfortable.
So why wait? Contact Coastal Motorcoach today to start planning your next group adventure. With our top-notch motor coach charters and unbeatable customer service, we're confident that you'll have a trip to remember.