Navigating the journey to the airport can easily become a stress-inducing experience, especially when expensive transportation options are thrown into the mix. The good news is that there are clever strategies to unearth the most budget-friendly ride to the airport. Here, we present you with a collection of tips and tricks that will help you cut costs without compromising on convenience or reliability for your airport transportation.
Exploring Your Options
To embark on your journey to the airport without emptying your wallet, it's crucial to begin by examining your options. The range of choices includes taxis, rideshare services, public transportation, and airport shuttles. Compare their prices carefully, ensuring you factor in both cost and convenience, before making your selection.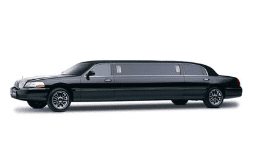 Advance Booking Advantage
One of the most effective ways to secure affordable airport transportation is by booking in advance. Many transportation service providers offer discounts to customers who plan ahead. Additionally, reserving your ride early allows you to dodge the inevitable price surge during peak hours or periods of high demand.
Unveiling Coupons and Promo Codes
Unlocking savings with airport transportation can also be achieved through the use of coupons and promo codes. Several transportation companies extend discounts to first-time users or those who book through their mobile apps. Keep an eye on coupon websites and the social media pages of these services for exclusive deals and promotions.
Sharing is Caring (and Cost-Effective)
Pooling resources with fellow travelers is a savvy approach to trimming your airport transportation expenses. Leverage rideshare services from reputable providers in New Haven, CT, which enable you to divide the fare with co-passengers headed in the same direction. Additionally, online platforms allow you to connect with other travelers making the same airport trip, sharing the fuel costs for a more economical journey.
The Power of Off-Peak Hours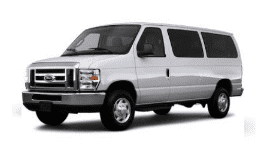 Timing plays a pivotal role in cost-effective transportation. To save on airport rides, steer clear of rush hours and peak travel periods when rates tend to spike. If your travel plans can accommodate a flexible schedule, consider opting for non-peak hours to keep your transportation expenses in check.
An Alternative to Public Transportation
While public transportation is often touted as a budget-friendly option, it might not always be the most economical choice, especially for groups. A more affordable alternative can be found in relying on established transportation agencies. By choosing a reputable service, you can organize cost-effective group transportation, allowing your entire party to travel together in a single vehicle.
Affordable Airport Transportation with Morales Transportation Services
For those in search of the most economical ride to the airport in New Haven, CT, Morales Transportation Services offers an ideal solution. With affordable rates, advanced booking options, and a commitment to customer satisfaction, this service combines savings with reliability. Whether you're using coupons, sharing rides, or selecting off-peak hours, Morales Transportation Services ensures a timely, secure, and comfortable transfer to the airport. To secure your reservation, contact them at 860-365-9314.
With these practical strategies, navigating airport transportation doesn't have to drain your budget. By employing these tips and tricks, you can embark on your journey with confidence, knowing you've optimized your airport transportation for both savings and satisfaction.